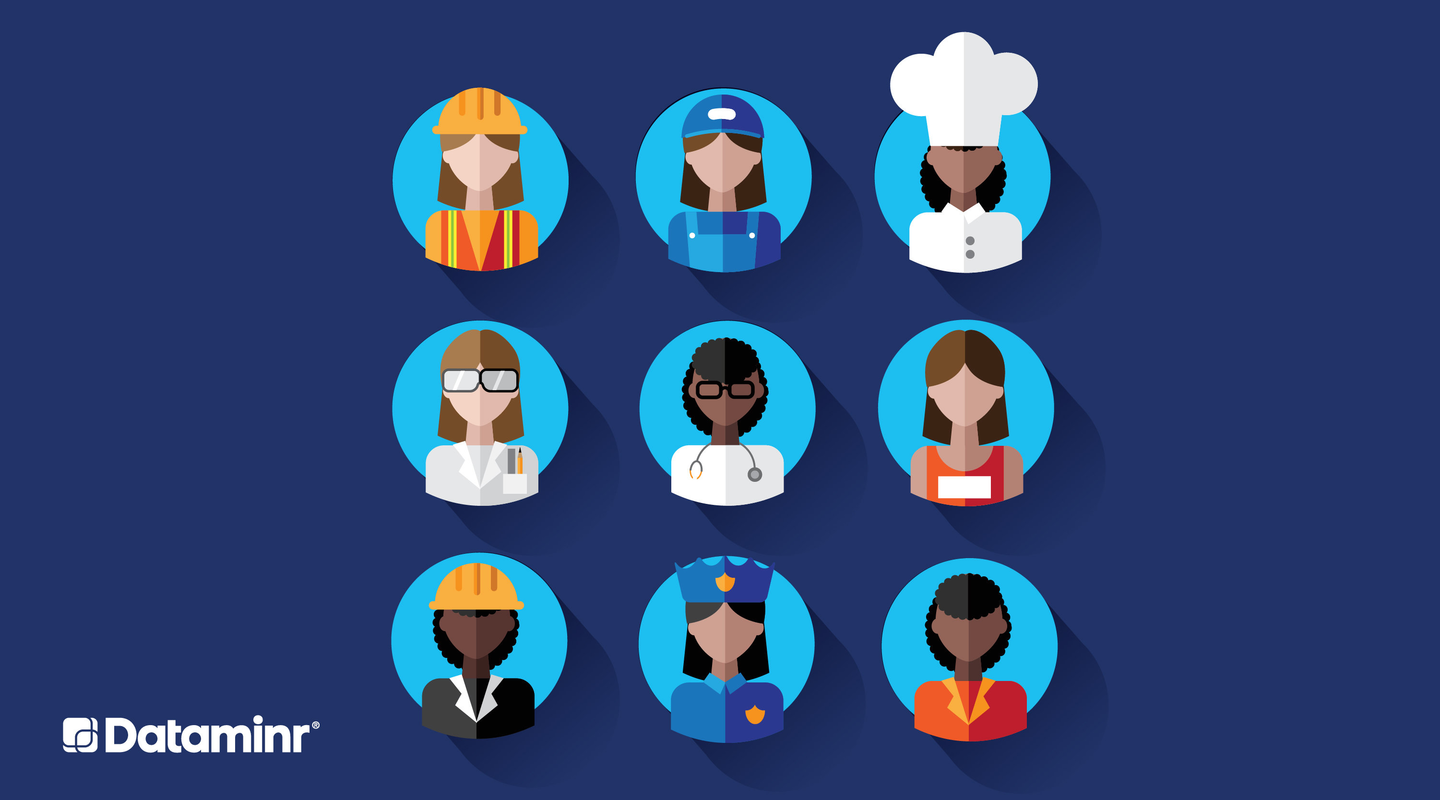 Dataminr Celebrates Women's History Month
Jen Jones
Chief Marketing Officer
March is Women's History Month and earlier this week, March 8th, marked International Women's Day.
As a woman who has worked in the technology industry since the late '90s, I've seen a lot of positive change throughout my career. Looking back over the past 20 years, I am grateful everyday for the women who served as role models for me—both up close as mentors and those who I simply admired from afar. Seeing people in leadership positions who you identify with is a powerful tool to stay positive and inspired.
That brings me to my current role at Dataminr, where I'm fortunate to work at a company filled with brilliant, creative and inspiring women in all areas of our organization. As a leading technology company with an employee base approaching 50 percent women, Dataminr approaches gender diversity and inclusivity as a guiding principle and practice. At Dataminr, bridging the gender gap goes beyond hiring—it includes recognizing and eliminating the unconscious biases that permeate workplaces. So this Women's History Month, we're spotlighting a few of the female voices of Dataminr throughout our social channels.
First up, our Global Women@Dataminr Employee Resource Group lead, Imana Gunawan.
Follow us for more on the phenomenal women that inspire us every day on Twitter, LinkedIn, and Instagram.